Dear customers, dear friends,


We are all suffering from the current energy crisis, and the lack of concrete action by our leaders.


Everyone, in our professional activities or in private, we try to adapt our behavior to save wherever it is possible.
In our restaurants, we have long strived to minimize our impact:
• We have been converting our lights to use only LEDs for over 5 years
• Our Central Kitchen is practically self-sufficient thanks to more than 500 M2 of photovoltaic panels
• We only buy guaranteed green electricity since 2018
• Since the beginning of 2020, we have introduced KioBox to avoid single-use packaging
• Wherever possible, we use electric vehicles
• Etc, etc …
But all these efforts are not enough, and unfortunately, in our business, some savings are impossible...
Cooking rice in cold water can take a long time !
Did you know that it takes on average almost 3 kWh to prepare a hot meal ?
Today, this represents an additional cost of around €1 per meal.
To hope to get through this crisis, we are forced to ask you for this contribution which will be on your bill at the rate of €1 but only on main dishes
In other words, if you order one starter, one main dish, one dessert, and one beer, you will only be charged €1.


This measure is temporary and transparent, and we will adapt it according to the situation, hoping, like all of you, for a quick return to normal.


The entire Thai Café team thanks you for your understanding.


THE ART OF
THAI CUISINE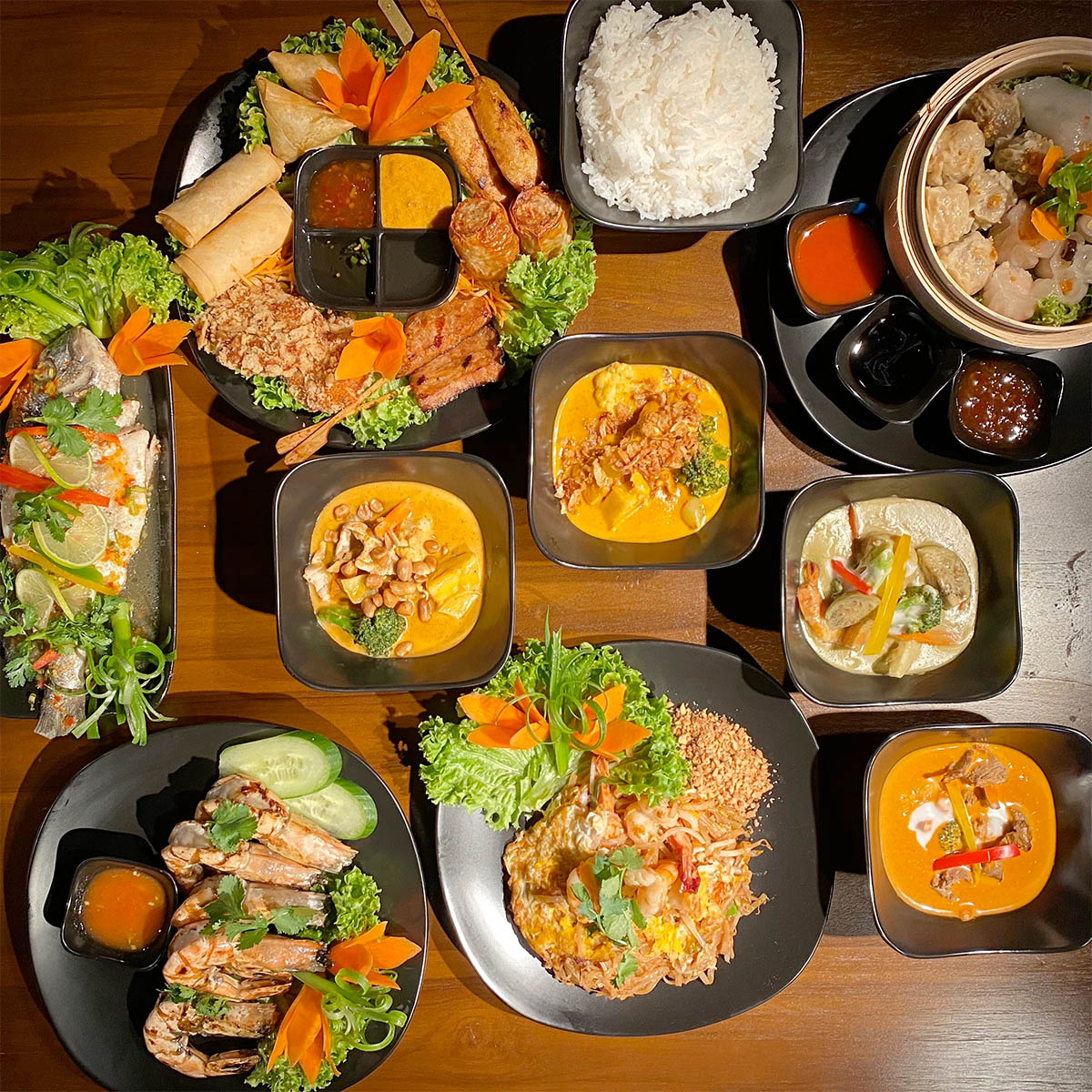 The art of Thai cuisine is the extraordinary combination of sweet, salty, sweet and sour, spices, with stunning aromas and a delicate presentation.
Thai cuisine is one of the most renowned and appreciated in the world. All its charm comes from the variety of ingredients which combine harmoniously, both by their taste and by the use of herbs and spices.
The specificity of Thai food comes not only from the food itself, but also from the way people enjoy an authentic meal.
A typical Thai meal includes rice, fish, soup, spicy salad, vegetables, and sometimes a dish of pork, chicken, or beef.
Thai cuisine combines the best of Chinese and Indian gastronomic traditions such as noodles, curries, sweet and sour dishes and exotic spices.
At Thai Café, we strive every day to prove ourselves worthy of this magnificent cultural heritage.
Our Thai cooks prepare for you the best ingredients that we select with respect for our suppliers. Meat and vegetables, mostly organic, come as much as possible from small local producers. We do not use a flavor enhancer, and favor Tagatose instead of conventional sugar (it is a 100% natural product which is suitable for diabetics, and whose calorific content is equal to half the regular sugar).
Enjoy your meal ...