Dear customers, dear friends,

The energy crisis is certainly not over, and our gas and electricity bills haven't really come down yet, but we are nonetheless beginning to see the end of the tunnel.
We have been able to renegotiate some contracts, not all of them yet, and as we were committed to doing so, we would like to share with you the outcome of this situation.
As a result, from today March 1st, we are withdrawing the energy contribution on all Take Away orders, deliveries and collections.
We will also remove the contribution for meals consumed in our restaurants from April 1st.

We thank you very warmly for your support over the past few months, it is thanks to your help that we have been able to get through this unprecedented crisis.

The entire Thai Café team thanks you for your loyalty.
THE ART OF
THAI CUISINE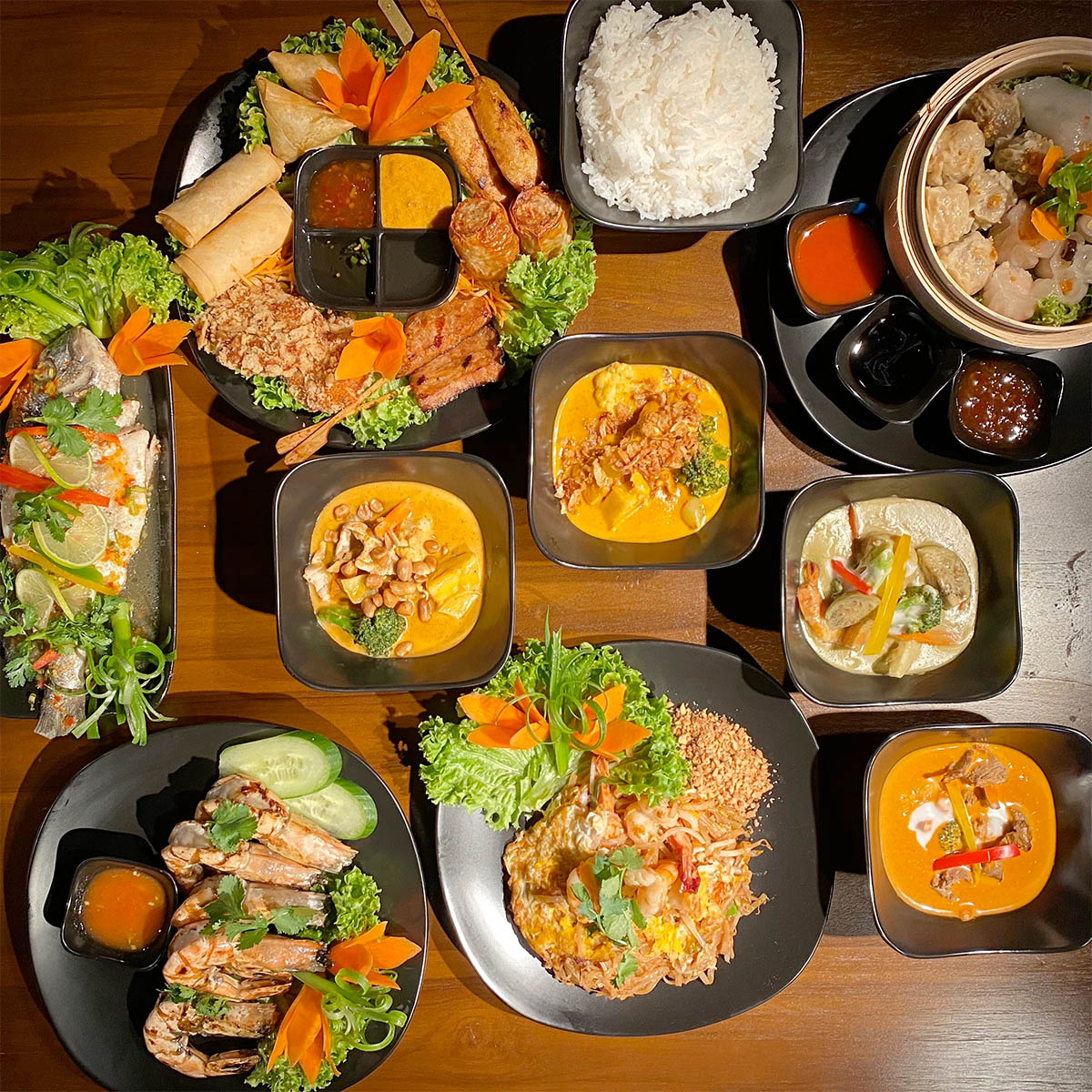 The art of Thai cuisine is the extraordinary combination of sweet, salty, sweet and sour, spices, with stunning aromas and a delicate presentation.
Thai cuisine is one of the most renowned and appreciated in the world. All its charm comes from the variety of ingredients which combine harmoniously, both by their taste and by the use of herbs and spices.
The specificity of Thai food comes not only from the food itself, but also from the way people enjoy an authentic meal.
A typical Thai meal includes rice, fish, soup, spicy salad, vegetables, and sometimes a dish of pork, chicken, or beef.
Thai cuisine combines the best of Chinese and Indian gastronomic traditions such as noodles, curries, sweet and sour dishes and exotic spices.
At Thai Café, we strive every day to prove ourselves worthy of this magnificent cultural heritage.
Our Thai cooks prepare for you the best ingredients that we select with respect for our suppliers. Meat and vegetables, mostly organic, come as much as possible from small local producers. We do not use a flavor enhancer, and favor Tagatose instead of conventional sugar (it is a 100% natural product which is suitable for diabetics, and whose calorific content is equal to half the regular sugar).
Enjoy your meal ...